Inter
Ad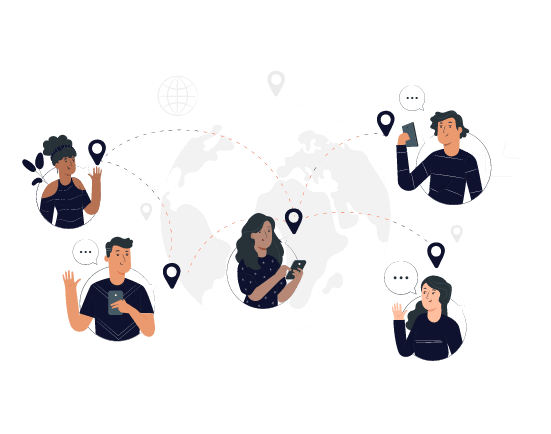 What We Do
InterAd provides a platform to reach out to a large number of potential customers through fun, engaging promotions. With InterAd, you can also choose to reward based on participation.
What You Can Achieve With InterAd
Guaranteed Reach and Impression
InterAd gives you access to 168 million potential customers all over Nigeria. You can narrow in on a specific demographic and advertise based on specific statistics to grow your circle, create awareness and make better business decisions.
Reward Your Customers
The InterAd platform makes it very easy to reward your customers and encourage loyalty. It allows you to advertise and give rewards for engaging with your advertisement. This can be done through social media and SMS+. Rewards could be in form of Vouchers, Coupons, free products, free service etc. Get as creative as you can.
Get Unbiased Opinion
It is difficult to get unbiased feedback from loyal customers. To get fresh feedback, you need a new audience and InterAd can give you that. You can choose to have your customers and potentials complete a survey as part of engagement. A report on survey results will be sent to you after completion.
Monitor Campaign Performance
Most times with advertising platforms, the only way to monitor progress is low turnout. With InterAd, you can monitor progress to the minutest detail. You can see who engaged fully, stopped halfway, won products, who lost etc This will help you make better business decisions. These reports will also be sent to you periodically to monitor engagement.
How It Works
1.
Go to the InterAd portal and enter in the specifications of the campaign you want promoted. In this section, you will specify what you want promoted, number and statistics(age, sex etc) of people you want to reach and other information.
2.
After entering the details of your campaign, payment is made based on the specifications you have made. The InterAd platform is dynamic so a wider audience means more payment will be made.
3.
When payment is made, we immediately receive your instructions and start creating your fun campaign which will be sent out 2 days after it is registered. You will equally receive a notification as your number will be included for transparency. be made.